Main content starts here, tab to start navigating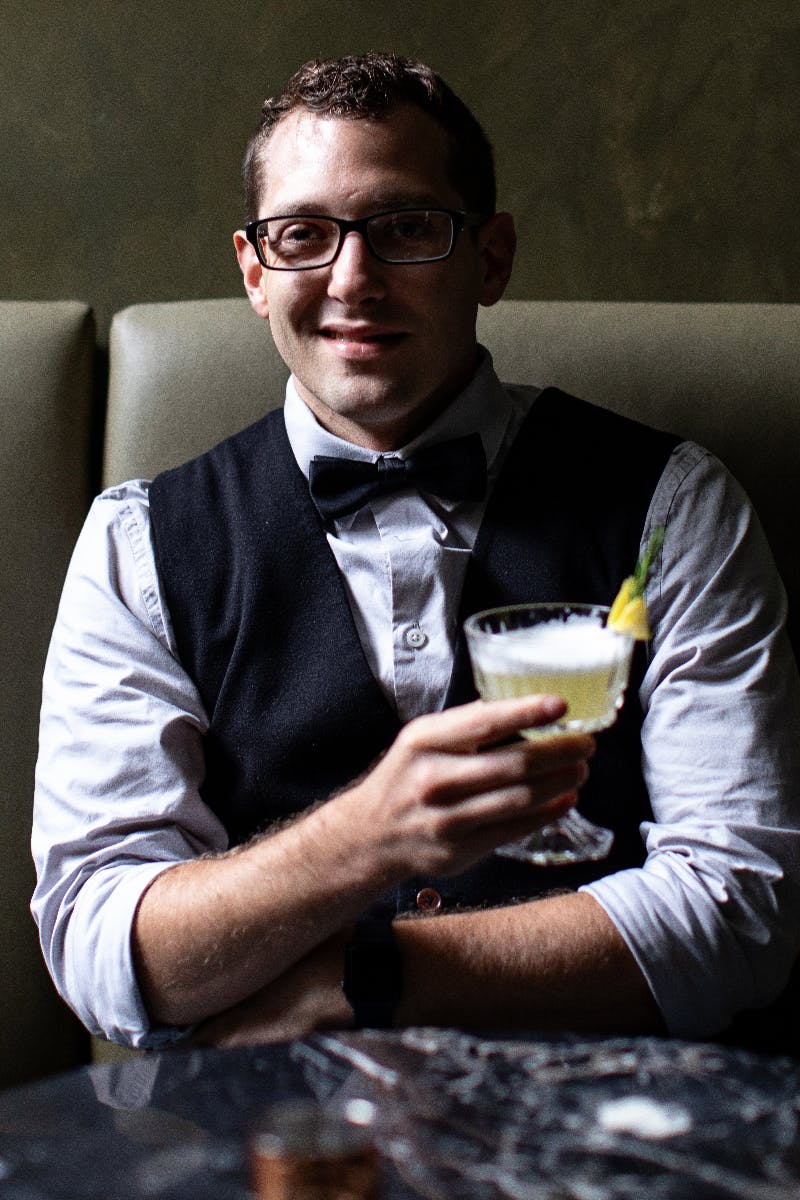 Ian Abriatis
Bar Manager
Ian Abriatis is the Bar Manager of Brasserie la Banque. Originally from Pennsylvania, Ian has spent 10 years in the hospitality industry and is known for his innovative bartending skills and lively personality. He discovered his passion for restaurants, people, and service at a young age, and went on to study Hospitality Management at Indiana University of Pennsylvania as a way to expand his knowledge of and experience in the industry.
After receiving his Bachelor of Arts Degree, Ian went on to help open Josephine's Pizzeria & Enoteca in Indiana, PA, where he designed the beverage program from the ground up. It was Ian's wildly popular creations which helped cultivate the city's burgeoning craft cocktail scene. Eventually he was ready for a change in scenery, and in 2018, he moved to Charleston, SC. Here, he served as a bartender at Prohibition before joining the Indigo Road Hospitality team as the Bar Manager at The Macintosh.
In 2021, Ian joined the opening team at Brasserie la Banque, where he is responsible for building the neighborhood French restaurant's cocktail program. Featuring a selection of classic libations alongside seasonally inspired creations, all offerings will mirror Executive Chef Jeb Aldrich's menu of elevated yet quintessential French cuisine. Playing off current trends as well as guest enjoyment, the evolving spirits and craft cocktail menu will offer something for every palate.
When Ian is not crafting the next best cocktail in town, you can find him on the golf course or experiencing new restaurants and exploring the city with his partner, Ashley.